Concept
★ A place where connections with friends are born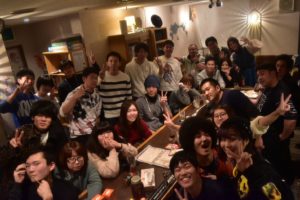 A bar where you can make friends in Nagoya Sakae and can visit alone
We make friends who travel together through encounters at Tabi-Bar Yume-Port.
The bar is where people and information gathering.
You can get new discoveries when they come.
We will show you whatever people, things, or events we find valuable to you.
At that time, no matter inside or outside the bar.
Even new customers, when they return, they will have a hot handshake relationship with each other, and they will be excited about their new life. Let's create such a space.
Why don't you drink with people from all over the world and make friends who can laugh with after 10 or 20 years?
★ A place where you can get energy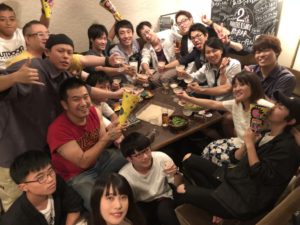 [Nagoya Sakae 1st place] Unusual bar! [Rare cafe: secret and fun place]
Tabi-Bar Yume-Port aims to be the "world's warmest place" so that everyone who comes to the bar can get excited and return home.
Even if the members of Tabi-BAR Yume-port are clumsy or continue to fail, they are seriously facing what they want to do and continue to challenge. We always challenge with 120% power and support those who do their best.
If you have a problem at work, If you want to try something new but can't step on it. Please come to "Tabi-Bar Yume-Port" once.
You should be able to start a new path.
★ A place where possibilities expand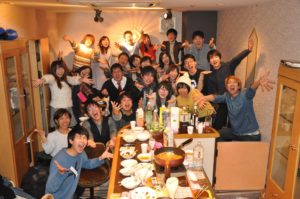 Tabi-Bar Yume-Port is a signpost of your journey in your life.
There are a lot of people living in ways that are far from every day at Tabi-Bar Yume-Port, for example, travel around the world with children, professional gamblers, eventers who handle 300 events a year, comedians, YouTubers, idols, presidents of certain companies.
If you are public servants, college students, housewives, everyday life, you can get opportunities to meet with those people and expands the possibilities of your life.
For those who want to start a new challenge, this bar provides a small starting environment and helps them find the right way of life.
★ A place to feel happiness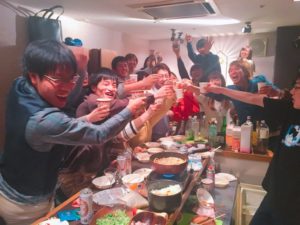 Eat delicious food and drink delicious sake with close friends.
The happiness of life depends on it.
We record one scene of life including birthday and seasonal events colorfully and richly. We will provide services so that the days spent at the bar become anniversaries and as many people as possible can enjoy life.
It is important to face each and every customer seriously and enjoy the members themselves.
★ A place were easy to drink alcohol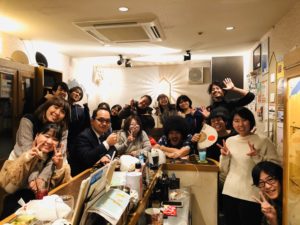 Tabi-Bar Yume-Port is a place where even those who are not familiar with alcohol can easily drop in and enjoy.
We make sake to suit your mood and order and provide you with the knowledge of sake. In addition to drinking, you can also experience bartending yourself. (People with only soft drinks are welcome.)
Why don't you remember the pleasure of drinking with Tabi-Bar Yume-Port?
★ Frank place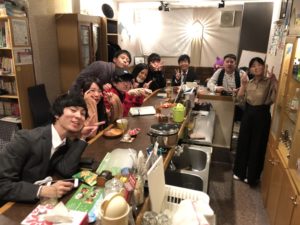 Only while you are at Tabi-Bar Yume-Port is a flat relationship where you forget your age and position. We value not only the relationship between the bar clerk and the customer, but also the companion who creates Tabi-Bar together.
Even if we use different words, members, or customers, we always respect each other. Anyone who wants to build a deep relationship can be the best companion.
Let's make the best bar with us!
★ [Important] Creating a world where everyone lives happily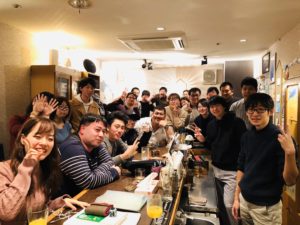 What we want to do most is "surprise to life"
We want to provide a "life-changing opportunity" for everyone involved.
We want to create the best experience that is so touching that shedding tears.
Finally, we dream of creating a world where everyone can live happily.
Providing the opportunity to make someone's life happy is our purpose.
By connecting people and sharing each other's strengths, special skills, hobbies, and past experiences, you can increase opportunities to contribute to others.
Becoming a person who can contribute to others will increase your confidence and self-affirmation.
And by increasing self-affirmation, you can work and live with hope.
★ [Important] What is happiness in life?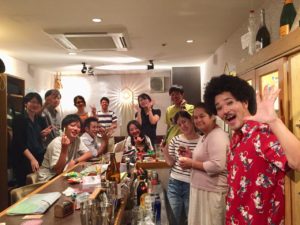 The Tabi-Bar Yume-Port has two common values ​​that are stipulated as important for "living a happy life."
[Important things to live happily]
① Living with hope
② Building good quality human relationships
These are not just ideas, but conclusions drawn from past experiences in life and long discussions with peers, based on the results of happiness studies. (Reference from div Inc.)
Why is it important?
If you are interested in that, please take a look at the perfect TED video.
Both presentations below are confident and great, and you can always feel "good to see".
Living with hope:
Tsutomu Uematsu "Hope invites"
Building good relationships:
Robert Waldinger "What Makes Life Happy?"
★ [Important] How are we actually doing?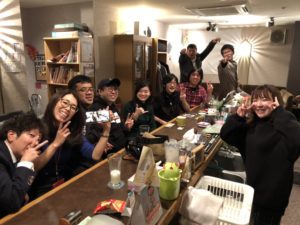 The most important thing for us is that everyone who works lives with happiness. Otherwise, you cannot create the opportunity to change someone's life. There are five values ​​that are important for happy life of our staff.
《Tabi-BAR Yume-port Values》
・ Independent movement
・ Thorough understanding
・ Give thanks
・ Challenge what you cannot do
・ Contribute to others
Why do we stick to living happily?
Because we can make people happy only by living happily.
★ [Important] You can only fill the cup of others' hearts with water overflowing from your own cup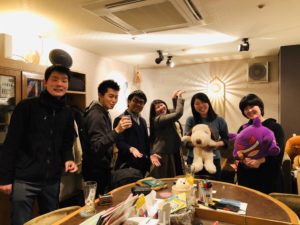 You cannot make people happy. Others cannot change a person's heart.
All we can do is create opportunities. And the only person who can create such an opportunity is one who lives with happiness.
So, one of the members of the Tabi-BAR Yume-port, whose vision is "Creating a world where everyone can live happily," is to "make yourself happy."
Living happily is not about living comfortably. It takes "courage" to continue acting obediently to your heart. Members who work at Tabi-BAR Yume-port will have the "courage to be happy".
★ We are not interested in making money in business and growing the company.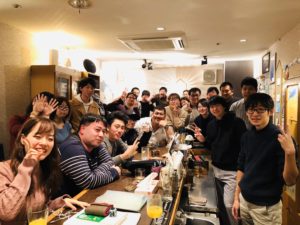 We believe that the measure of money in a capitalist society does not measure the degree of happiness or contribution to others.
We can make money by taking advantage of people's weaknesses and dependence. It is hard to say that no matter how much money they make, they make people happy. (It's barren to judge whether a business is good or bad for a particular company.)
But on the other hand, we understand that "making profits" is the most efficient way to increase influence in today's society.
Increasing influence means moving more people, things, and information.
If we use that influence in the right direction, it can be one of the leading tools to make the world better.
Rather than dening the capitalist society as a means of achieving the vision, we will make great use of Tabi-BAR Yume-port to create "surprise in life."
★ Create a life-changing business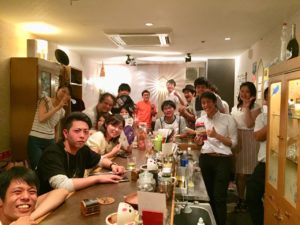 [Nagoya Sakae 1st place] Unusual bar! [Rare secret cafe and fun place]
Businesses to work on are based on the philosophy, vision, and values ​​of Tabi-BAR Yume-port. We never do anything just to make money. Because in that case, we may lose our significance.
If you are reading this, you know that we are working on the "International Exchange Project" at Tabi-BAR Yume-port.
Why are we working on the "international exchange business"?
The conclusion is that the number of people who talked earlier in the "International Exchange Project", "living with hope" and "building high-quality human relations" increased, and it was a chance to live happily.
Living with hope is, in other words, a state of being confident that you can open up your life in any situation.
It is said that the level of self-affirmation is largely determined by the education of parents in childhood, but it can also be acquired.
It is about creating a successful experience that others will appreciate. No matter how small it is.
By ingenuity and accumulating experiences that are recognized by others, people can increase their self-esteem and live happily.
In the world where there are still few places where you can contribute to others and you can build high-quality human relationships, the environment where people can connect with each other and share their own strengths, special skills, hobbies, and experiences, leads to more opportunities to contribute.
However, we understand that we do not just provide "connections between people" because there is demand, but that we are doing " international exchange business" to have successful experiences that contribute to others I want you to do it.
Because we focus on the change of the mind, not just some kind of connection, we value the opportunity to face life seriously, such as in personal interviews with customers.
Tabi-BAR Yume-port is not a company of "international exchange business", but a company that provides a surprise to life. We will continue to develop our business under the theme of "creating opportunities to change lives."